CRITICAL




ELEMENT


PRODUCTION


RECHARGED

Critical elements such as phosphorus, lithium, and nickel enable the clean energy transition and feed the world. Yet standard production methods use megatons of sulfuric acid annually and produce mountains of byproducts that are going to waste.

We partner with mining and fertilizer operations around the world to recharge critical element production with a circular, electrified process.
THE TRAVERTINE

PROCESS
The Travertine Process upcycles sulfate byproducts into carbon-negative sulfuric acid and green hydrogen, while simultaneously and permanently sequestering CO
2
from the air into carbonate minerals.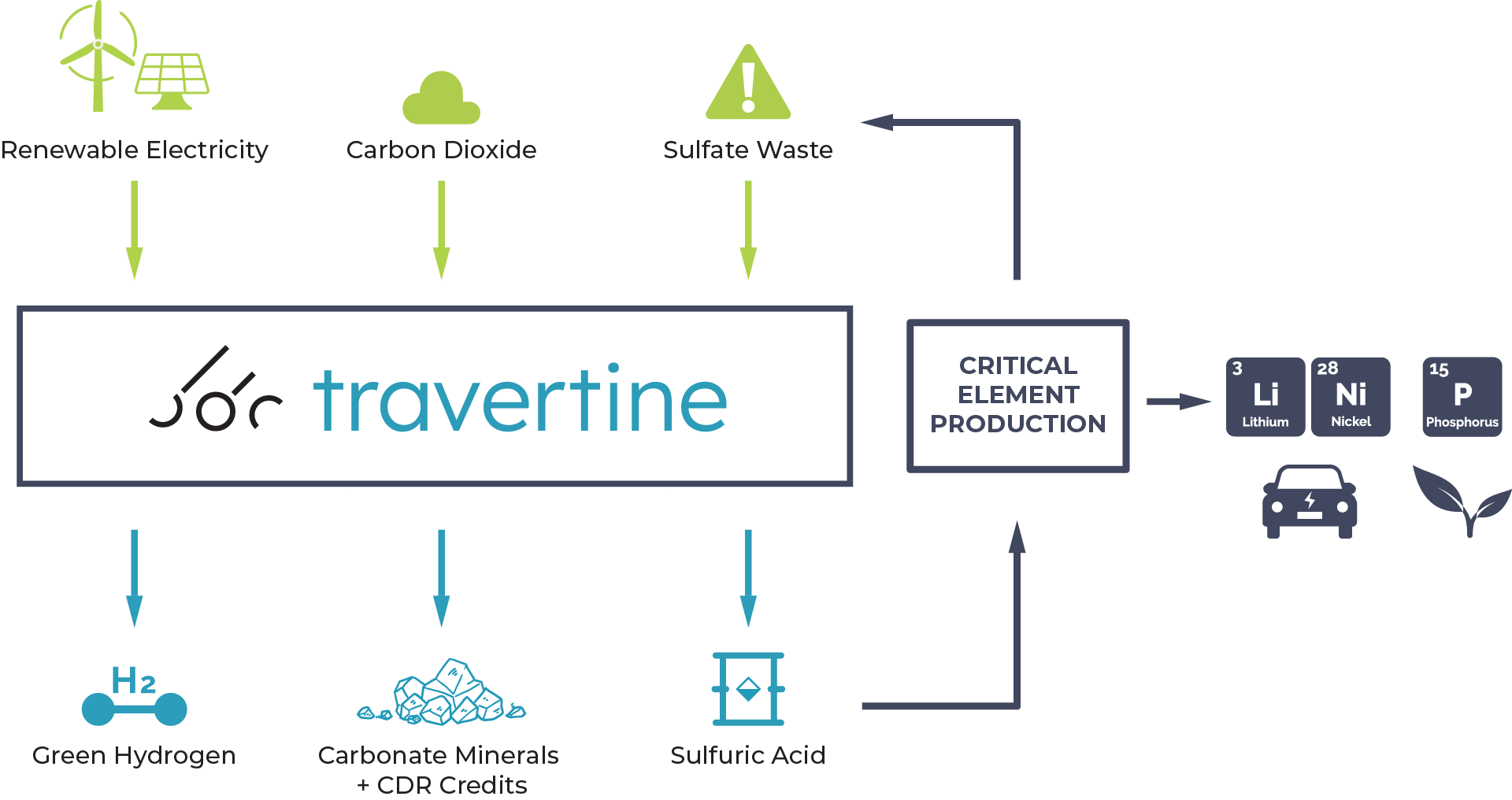 ONE PROCESS, MULTIPLE BENEFITS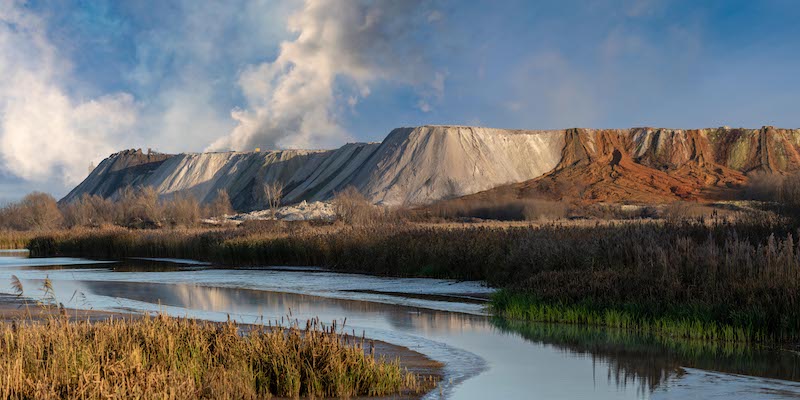 ELIMINATE WASTE + CREATE VALUE
Traditional mining and fertilizer production have produced billions of tons of sulfate byproducts over the past century. Managing these byproducts are a major operational cost and environmental liability. Our process chemically upcycles sulfate byproducts into valuable industrial products.
UPCYCLE SULFATE BYPRODUCTS >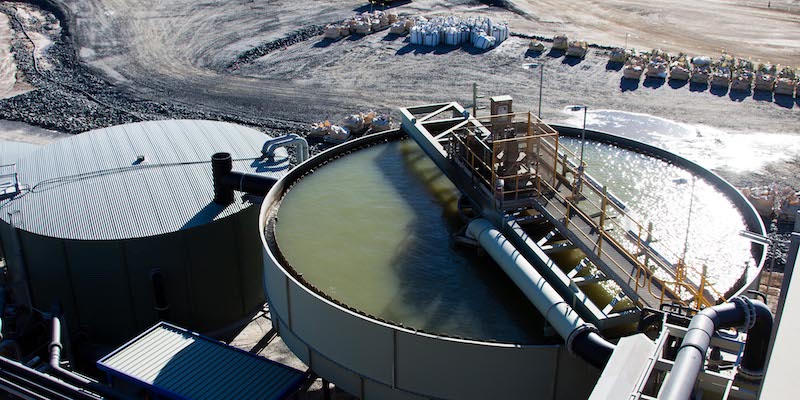 CARBON-NEGATIVE SULFURIC ACID
Sulfuric acid is the world's most-used inorganic chemical. Currently, 80% of sulfur used to produce sulfuric acid is a byproduct of fossil fuel refining. Traditional sulfur supplies will decrease as climate action phases down fossil fuel use. Meanwhile, sulfuric acid demand is forecasted to increase 60% by 2040. Travertine offers a fossil-free process to produce and recycle sulfuric acid.
SOURCE SULFURIC ACID >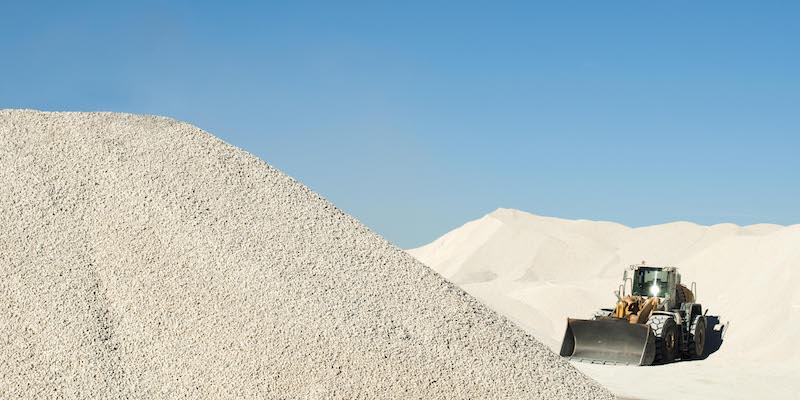 CARBON REMOVAL + PERMANENT SEQUESTRATION
To achieve global net-zero, billions of tons of excess CO
2
must be durably removed from the atmosphere. The Travertine Process integrates
direct air capture (DAC)
to remove CO
2
from the air and permanently store it in carbonate minerals. Our
precipitated calcium carbonate (PCC)
can be used in cement to reduce its massive carbon footprint.
SOURCE CDR CREDITS AND/OR PCC >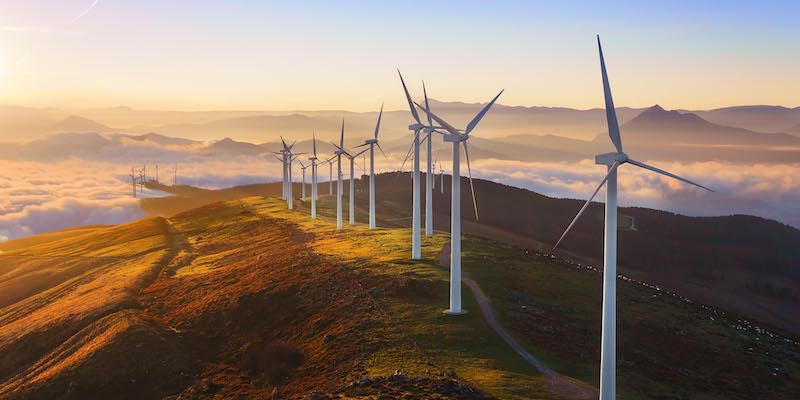 GREEN HYDROGEN
Hydrogen is central to the energy transition for industrial uses such as steel making, process heat, transportation, and beyond. However, 96% of hydrogen is produced from fossil fuels and has a heavy emissions footprint. The Travertine Process co-produces cost-competitive green hydrogen.
SOURCE GREEN H2 >
HOW IT WORKS
Our process has three major unit operations:
1. Electrolysis
splits aqueous sulfate into sulfuric acid and caustic solutions.
2. Direct Air Capture (DAC)
uses caustic solution to remove CO
2
from air and produce carbonate solution.
3. Mineralization
reacts carbonate solution with sulfate byproducts to produce carbonate minerals and regenerate aqueous sulfate.
Each of these unit operations has been industrialized at massive scales. Travertine combines these processes in a new way to make economical gigaton-scale carbon dioxide removal + permanent sequestration a reality.

Our customers represent some of the world's largest industries. Their waste is our feedstock, and our products are their feedstock — making the end, just the beginning.

Travertine is working to scale the Travertine Process for electrolytic chemical upcycling, no-waste critical element extraction, and permanent carbon dioxide removal. We are inspired by natural rock weathering and mineralization, which is the way the Earth removes gigatons of CO
2
from the atmosphere, locking it up for millions of years. Travertine is based in Boulder, CO, USA with a team of engineers and scientists dedicated to scaling practical solutions to climate change.
JOIN OUR TEAM >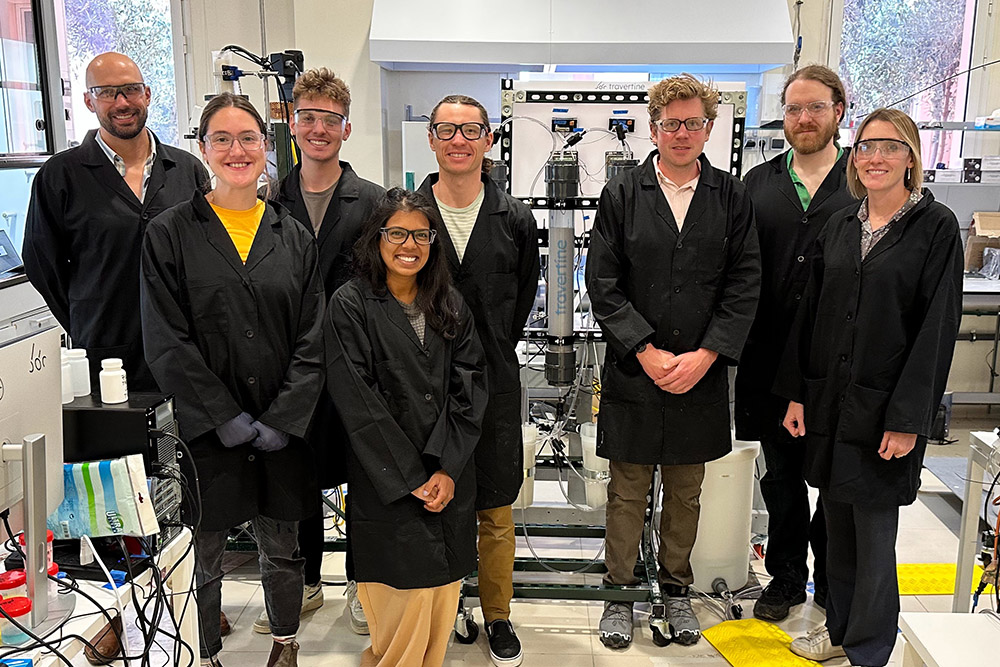 OUR ORIGIN STORY
Travertine was founded by Laura Lammers, PhD, a former professor of geochemistry at the University of California, Berkeley and the Lawrence Berkeley National Lab, and leading expert in carbonate mineralization. Laura had been working on carbonates her entire career and wondered how we could scale-up permanent storage of CO
2
in minerals in a way that is affordable. The Travertine Process was inspired by two key insights:
1. To remove CO
2
at the gigaton-scale, we need gigaton-scale feedstocks from the world's largest industries, and
2. If we couple carbonate mineralization with commercial acid production, we can reduce cost while eliminating waste.

Travertine's approach stands apart in that it plays to both sides of the climate-fighting coin: decarbonization and carbon removal.

Travertine has developed a process to remove carbon dioxide (CO
2
) from the air and sequester it permanently, while also making sulfuric acid, reportedly the most used inorganic chemical in the world…

Travertine Tech has a circular economy play: capture carbon by upcycling sulfuric acid from mine waste and then use that acid for the extraction of lithium, nickel and cobalt.
INVESTORS


& PARTNERS









LET'S




GET


STARTED

Interested in eliminating your sulfate byproducts, increasing your sulfuric acid capacity, using green hydrogen, or reaching net-zero targets with permanent CDR credits? Contact us!